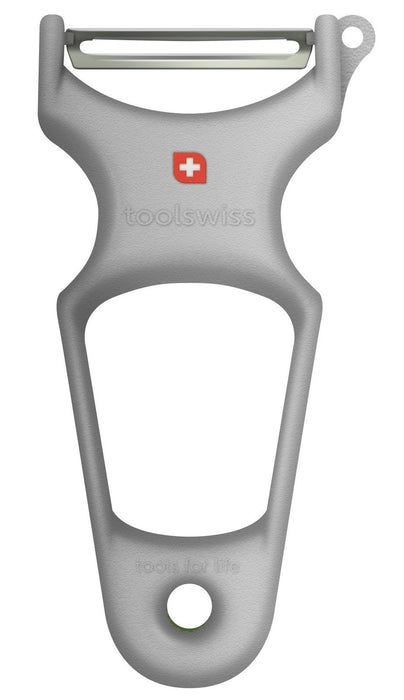 CLASINOX SWISS PEELER SILVER
Sold out
Original price
$8.00
-
Original price
$8.00
SWISS MADE VEGETABLE PEELER Swiss efficiency should be a must in your kitchen. Our sharpest blade will make peeling vegetables in your kitchen an effortless and beautiful experience. A fast smooth vegetable peeling experience has been brought across the ocean straight to your kitchen. Look no further than Toolswiss Clasinox vegetable peeler

ERGONOMIC DESIGN Comfortable to hold, even for a while. Does not put pressure on your wrist, fingers, or arm. Makes for a smooth, effortless peeling experience. Whether you are peeling an easy apple of a difficult tomato, peeling and skinning fruit or vegetables should not be a strain on your hand or wallet

10 YEAR WARRANTY We want you to be happy and know you will with our Swiss made vegetable peeler. We pack each of our products with a full 10 year warranty.